A Prayer For Braxton
6/2/2005 - 2/14/2011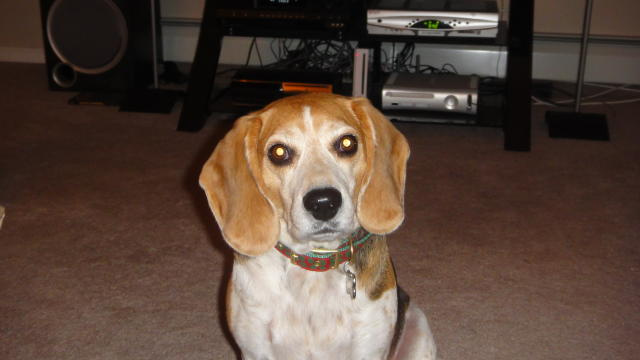 Lord,
Please send St. Francis to escort my beloved Braxton across the rainbow bridge.

Let him do things that make him happy, as he always tried his best to make me happy.
Let him chase the squirrels and the pigeons, and play with the cats.
Let him eat all the goof balls and cat food he can get his paws on.
Please bless us, as we send him to you.
We are doing so out of love, kindness, compassion, and friendship.
Free him from his troubles.
Grant us the strength to deal with his loss.
Although we will be filled with grief, please help us to remember the happy times we've shared.
Grant us the courage to move forward while keeping his memory close to our hearts.
Let him remember days spent curled up in bed napping with Mommy.
Let him remember days on the couch playing video games with Daddy.
Let him remember breakfast with Poppi.
Let him remember sleepovers with Grandma.
Let him remember all his rough housing with Daniel.
Let him remember how much he was truly loved by his family and everyone he met.
When it's my time to leave this earth, please send him to escort me home.
I will wait patiently for that day. So I can feel the softness of his fur on my hand, the roughness of his tongue on my face.

So I can see those beautiful brown eyes full of light again and watch that white tipped tail wag like a windmill.
Thank you for bringing Braxton into my life.
Thank you for giving me the gift of his love and companionship.
Thank you for giving me the best friend I could ever have.
And most of all, thank you for giving me the strength to give him to you now.
Amen.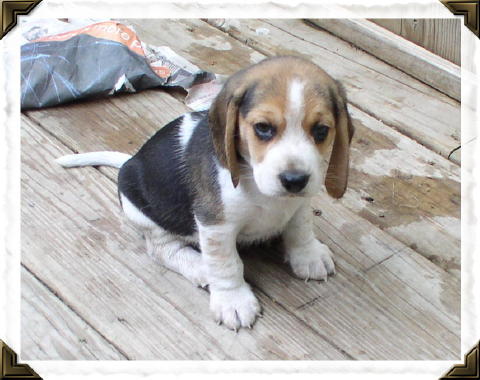 Mommy misses you so much. I know that you are here watching over me but it's just enough. All of these years I thought it was me giving you so much, and now that you are gone I realize that it was you who gave me so much. The unconditional love, the laughter, the long 'talks', our always entertaining walks, those looks that could melt away a bad day in seconds... You were my best friend and I needed you just as much as you needed me.
You were an amazing dog who was able to capture the heart of everyone you met. You weren't the most well behaved dog, but you didn't have to be. You had each and every one of us wrapped around that big old paw of yours. My heart and the house are empty without you, but as the days go by I cry less and less and smile more and more thinking of all you antics.

You captured my heart the very first time I saw your face on my computer screen. I knew I had to have you... those brown eyes rimmed with the most amazing eye liner, the giant paws, and that unbelievably fat belly covered in cow spots. I wasn't your biggest fan when you were little because you thought I, among many other expensive non-puppy items, were your chew toys. But you taught me that it was possible to love someone so much, even when you didn't like them. You grew up to be the most lovable dog. There was no denying that I wasn't your owner, you were mine. You protested every time I would leave you, whether it was for a minute or an hour. You never wanted me out of your sight and truthfully I never wanted you out of mine either.
Our bond was so strong and it always WILL be. You will forever be Mommy's boy.
I know you aren't physically here but you are always with me. I miss so many things... our Saturdays snuggled up in bed watching tv, the way you would bark when the doorbell rang, having you at my feet while I was cooking to catch the food that 'fell.' I even miss you dragging me down the block on our walks and your loud snores that would keep me up at night. I know those last couple months were rough for us both. And I want you to know that I'm sorry for all the times I yelled or got upset. I was never mad at you, I was just frustrated that I couldn't fix what was wrong. I did everything I could and it just wasn't enough to keep you here with me.
I find so much peace in the fact that you are no longer in pain. I hope you've also found peace at the rainbow bridge. I wait patiently for the day when we are reunited. In the meantime run free little buddy and enjoy all your friends that you had lost and all of the new friends you're making. There aren't even words to describe how very much you are loved and missed.
It's a sad day for all of us at New Jersey Beagles and the members of the New Jersey Beagles Discussion Forum.
"W
e have lost one of our own.
"
Braxton, God only takes the best. And that is definitely YOU. You were one of our babies and you will be missed dearly by all. Run, run free toward your beautiful new dog park in the sky. A wonderful, sweet, funny boy like yourself will have no trouble finding new friends up there. Play hard my "big" guy. I will never forget you....
Kirsten and Adam, as you try to figure out why this happened, take all the time you need to grieve for Braxton. Believe in faith that everything happens for a reason and although losing Braxton doesn't seem fair, you will get through this difficult time. Hold onto your memories and let them comfort you now and forever.
Terry
Kirsten and Adam, I never got to meet you at the Beagle meets or meet Braxton but your posts on the Forum about him made me laugh and one knew how much love you had for him.
A piece of your hearts will always be missing with the loss of your "boy" and some day your tears will turn to laughter when you look at his pictures and remember his antics. Know that he is in a place where he is running in the wind and playing like a puppy again under the care of St. Francis.
Love and Hugs..Irene and Rich Van Houten
A little beagle boy has gone to heaven. Run free and happy like you always did with your momma and sleep on the fluffiest pillow like you did at home. Look in on mommy and daddy and let them know you're ok. Hug them at night and keep them warm with your never ending love for them. Goodbye Braxton, you'll be missed. Kirsten and Adam, my heart goes out to you. I cry with you and hope some day you'll see each other again. Thank you for spoiling him and giving him the best life.
Arlenne
The very best part of loving anyone is never forgetting them. Allow yourself to grieve, cry in sorrow and in the happy times you shared, but don't ever let anyone tell you that you shouldn't. He is now playing with all those much loved dogs who traveled over the "Rainbow Bridge". All those who love their pets share your sorrow, I know I do.
Jo Ann and John Rux and Carleigh, Braxton's half sister.
They say memories are golden, well, maybe that is true.
I never wanted memories, I only wanted you.
A million times I cried.
If love alone could have saved you, you never would have died.
In life I loved you dearly, in death I love you still.
In my heart you hold a place no one else could fill.
If tears could build a stairway and heartache make a lane.
I'd walk the path to Heaven and bring you back again.
Our family chain is broken, and nothing seems the same.
But as God calls us back one by one, the chain will link again.


There is a reason for everything... Braxton chose you to care for him until God wanted him for his own. I truly believe that heaven could not be the joyful place that it is if our beloved pets were not there for us when we get there. Braxton, I am certain, will be waiting....

God bless you Kirsten and Adam..

Dot O'Connor
TTWe never got to meet Braxton, but we see him every day in his Mama Belle's actions and great looks....he must have been the sweetest boy there ever was in this world. We too feel your pain and wish to send our love to you both, always and forever.
David, Linda and Miss "Mama" Belle


Braxton's mommy, Belle

Although Braxton departed this earth too soon, he has left an indelible mark in the hearts of all those people who loved him so dearly. He brought you endless joy and was "one of a kind." Understandably, your grief at this moment is unbearable. Let your wonderfully precious memories help you to heal your broken hearts.
Remember all the good things and know that your lives were enriched by his presence. He was a happy and content dog because of the unconditional love he received from you both. Your baby Braxton is in heaven with all the angels. He feels no pain and is free.
Rest in Peace, Sweet Braxton
Forever in Our Hearts
You will never be forgotten!!
With Our Deepest Sympathy
Cory and Irwin
Sweet Brax, I feel like I've lost one of my own... I was the first person in cyberspace to see a picture of you when you were first born, I was there when you went home with your mommy & daddy, and I got such a kick out of the way you follo

wed your mama around... no matter how many doggy friends you had to play with. We will miss you SO much.
Kirsten and Adam... I haven't known what to say... This has been very hard on me because Grace is Brax's littermate, and I'm realizing my dogs aren't puppies anymore... and things can happen. Brax was an incredibly special dog from the moment his record-setting puppy body was born. If I were in the market for a male dog that time, Brax would have been my first choice. He's always been very special to me.
I love you Braxton. Please say hi to Remy for me.
Love, Dana, Mickey, and your "little" sister, Grace.
I wish I had words to lighten your agony, but sometimes words are not enough. May you have memories for comfort. Please accept my deepest sympathy on your loss of

Braxton

.
You are in my thoughts and prayers.

Marie
Braxton, we will miss you sooo much and will never forget you and all of the good times we had hanging out in front of the house. I will always remember how you got excited and your tail went wagging whenever Mommy asked you "Where's Maddie?". You will forever be in our hearts. ? ?


Mary and Maddie
Braxton, you were a wonderful dog, and your momma had such a incredible way of retelling your very silly, sweet, and at times mischievous ways... Kirsten brought you to our forum, in such a way that we all felt as if we knew you personally... We even look forward to hearing more stories of you, perhaps memories that your momma hasn't shared, or even those that we may have already heard.
Run free little buddy to the Rainbow Bridge... go play with some little boy or girl that needs a puppy in Heaven...
Please don't forget to visit your momma in Dreamland every night... there you can play, love, hug, and share those sweet beagle kisses that your momma loves and needs so much!

Braxton, you will forever be part of the NJ Beagle Forum & Family... family is forever, and we will always be here for your momma!
{{{hugs}}}
Karen & your half brother, Brady